Hello T-Fans,
We recently launched the latest version of our HiOS, the HiOS 7.0. We made a launch video and, in the video, we talked about and explained the new features to expect in the new HiOS 7.0.

In case you missed the video, here is the link:


What are you required to do?
We need you to vote which feature catches your eye the most in all the new features. We want to hear from you our fans, which of the features listed below, is the most fascinating to you. Which of those features do you find really amazing?




Prizes include Tecno Branded souvenirs and recharge cards!Prizes:
First Prize $30 (1st )
Second Prize $10 (2nd -3rd)
Third Prize TECNO goodies Worth $10 (4th – 13th)


Smart Scanner: You no longer need to keep typing long recharge codes or scared of buying fake drugs or looking for a Wi-Fi password. All you need to do is Scan it with the Smart Scanner. Smart Scanner-Scan
Scan to connect WIFI, add a friend on contacts, top-up your phone, or parse the web link for you to know more. Want to have more convenience in your life? Scan it!
Smart Scanner-Translator
Are you reading a document and you don't know what does the local word mean?
Translator on Smart Scanner is your indispensable translator in Africa and India, it provides 33 language translation among local language such as Yoruba, Hausa in Africa or Hindi in India, and French, Spanish, Germen in Europe. Use it every day for business and education.
Smart Scanner-Drug Check
Without the worries of fake medicine, Drug check can distinguish the authenticity to make you feel safer. By scanning the codes on the drug box, one can automatically get the notification about the Drug information to verify whether it is authentic.
Smart Scanner-Recharge
With Recharge, one can largely save complex steps for top-up phones by automatically reading numbers on the recharge card and easily top-up your phone.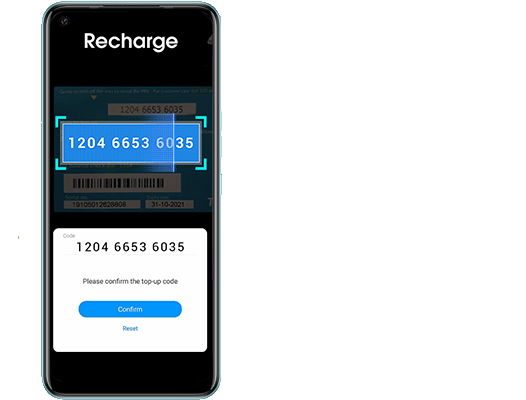 Video Caller: Bored with traditional caller screen? Now you can customize your own video ringtone! HiOS Video Caller provides you the possibilities to set your favorite videos as the caller background.




Auto ear pickup: By just lifting your device to your ear, your call is automatically picked up.




Gesture flashlight: These allow you to put on your phone flashlight by making a gesture on the screen when it is off.


Social turbo for Whatsapp business: You now have Whatsapp business able to fully use the Social Turbo function.



Photo compressor: Compress large photos without losing the image quality


Vault: This helps you to hide video, pictures, and audio files away from the prying eyes of the public.


Hi-Health: Hi-health provides accuracy step-counting, BMI guidance, and water-drinking reminder to make you know more about your daily needs. You can find your daily steps at the top of Zero-board or set your own fitness goals easily inside the app.

Game Space: Get improved gaming experience with a higher frame rate and more stable network.

Face unlock 2: You no longer need to worry about someone unlocking your device while you are sleeping. Your phone can now tell when your eyes are closed and would not unlock.

Improved Calculator: This gives you more functions than the regular calculator doesn't offer like currency conversion and scientific calculations

You are free to vote and comment as many times as possible, we would be rewarding you for talking to us… winners would be selected based on the quality of comment you drop. The more the comments, the higher your chance of being selected. Rewards would be sent to users locally.


Make sure you are following HiOS Official Account for more freebies!















VOTE MOST WANTED FEATURES IN HiOS7.0 AND WIN AIRTIME & TECNO GOODIES

(Choose 1)
A total of people voted