Hello guys
Welcome to another episode of the before and after series of images shot by me with my Tecno Camon 15 device and as I earlier announced in my previous post, today I'll be giving detailed information on the image I created for nutri milk using my Tecno Camon 15 device.
I really appreciate everyone who participated in the special task, you guys inspire me to do more always.

Now we begin

Please Note: before taking any picture, most times I already have an idea in my head of what I want to create, so I just flow with that idea and try as much as possible to use available materials in creating what I want.

Materials/tools needed:
- a mirror
- a black background
- an artificial light source (images like this are usually taken in a dark environment, so an artificial light is best suitable)
- the item or product you want to shoot
- a cup of water
- a tripod or an assistant to help hold certain things
- and lastly you need a Tecno mobile phone (preferably the CAMON 15) and install manual cam app or any camera app with burst mode.

STEP ONE
basically this step involves the stage set up before taking a picture.
first thing you need to do is to create a black background , if you do not have a black backdrop or board, simply get a black cloth and make a black background, or get a table stool and cover with black cloth (that's how I actually did mine)

once you've gotten the black background , place the mirror on the floor with the black background behind and then you can place the item you want to shoot on the mirror, the reason for using the mirror is to create a reflection of the item you want to shoot, and also the mirror glass gives a nice concept and details to your image.

And finally the last set up involves you positioning the artificial light (in this shoot I made use of a solar lamp, so I had someone hold it to a direction that retains the item details without giving too much highlights to sensitive parts) so you just have to go through the item and know where the light is most needed and position it in a way that all details are visible enough before capture.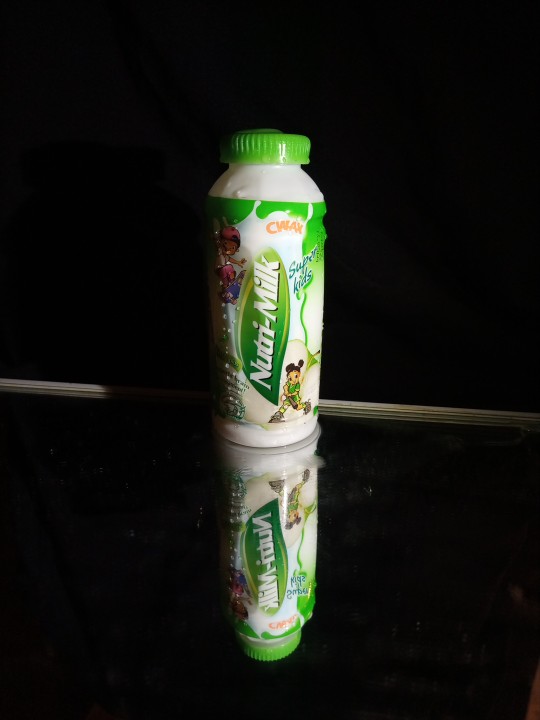 STEP TWO
After getting the desired set up for the image , then you need to create a water splash. To do this add little water to the surface of the mirror and then pour on the item while your camera is set on burst mode and take at least 10 pictures , so you'll have better shots to pick from.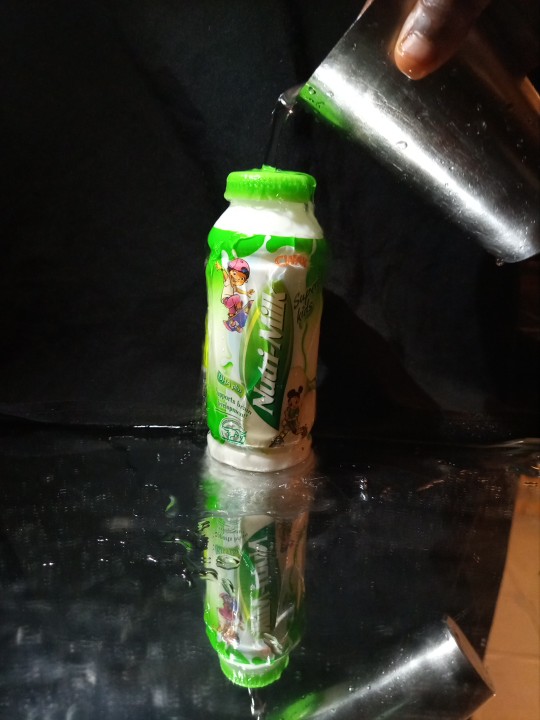 STEP THREE
After selecting your preferred shot, forward the image to Adobe Lightroom and tweak the tools to your desired preference to give you the picture you want.






STEP FOUR
using Snapseed double exposure, you can add a smoke effect to your picture, and forward the image again to Lightroom if need be for further editing.





I could decide to end here but I wasn't satisfied with the image yet so I had to tweak the colors and sharpening it a little to give desired results.





Tell me what you think about the final image, and also I'm ready to answer your questions if any.

don't learn alone, help me share to others