Hello T-Fans,
Health is one of the most important things to us as humans. Unfortunately, most of us take it for granted! It takes us a visit to the hospital for us to realize the importance of good health.

Since the beginning of the COVID 19 pandemic, the movement of people all over the world has been brought to a complete halt or restricted. Most people now work from home and hereby almost never go out, except it is important. This has caused an increase in obesity in recent times.




Exercise comes in different forms and activities. Most people shy away from exercise because it is exhausting. But walking is a form of exercise we carry out every day, which most times, we don't acknowledge. While walking, we burn a lot of calories, and most times, we do not even record it, except of course those of us who have fitness gear.

One unique feature on HiOS 7's Hi-Health is the Step Counter. With this feature, you no longer need to own a fitness band to know how many steps you have taken in a day. Your device not only tracks how many steps you have taken, but it also calculates the distance covered and the number of calories burnt.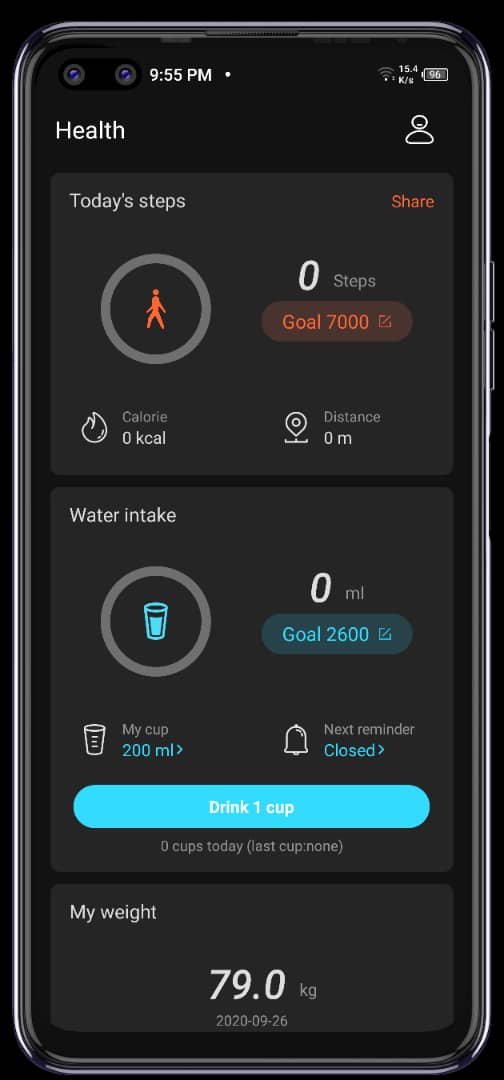 If you think that's all the Hi-Health does, you are very wrong! There is also the Hydration Monitor. This feature reminds you to drink water throughout the day. There is a recommended milliliter goal of water that you are supposed to take, and the reminder reminds you at proper time intervals when to take water!

That's not all! There is also a Body Mass Index (BMI) which uses the information you provided while setting up the Hi-Health feature to determine your weight condition. This would be a very indicator of when to eat more or when you are overweight.




How to Activate Hi-Health
Swipe left from the home screen to the Zero Board.

At the top right-hand side of the screen, you would see the Hi-Health icon




Click on it and set it up… You are good to go!




Hi-Health is currently available on devices running on HiOS 7 and above!