This post was last edited by yusufaliu at 2020-12-26 12:23

Hello T-fans.

The Hipods-H2 by the award-winning brand, TECNO, has been one of the most talked about product of 2020. Loaded with features that attest to the glory of the brand, the Hipods-H2 takes audio experience to a whole new level. Not just on Android, but all round device that supports TWS (True Wireless Stereo) connectivity.

Putting its features to the test, this article checks the battery display accuracy of both earbuds of the Hipods-H2 by separately connecting both to the same device (TECNO Camon 15) with one earbud (L) having a higher battery charge (100%) than the other (R) at 70%.

The right earbud (R) at 100% battery charge was first connected to the Camon 15, and used for several hours till 70%, before pairing the left earbud (L) to the same device. Battery display on connecting L at a 100% charge to the same device while maintaining connectivity of R at 70% had no effect on the displayed battery percentage of the Hipods-H2 on the Camon 15. With both earbuds (R, & L) connected, battery display of the Hipods-H2 was accurately conserved for the primary earbud (R) at 70% as shown in the photo below.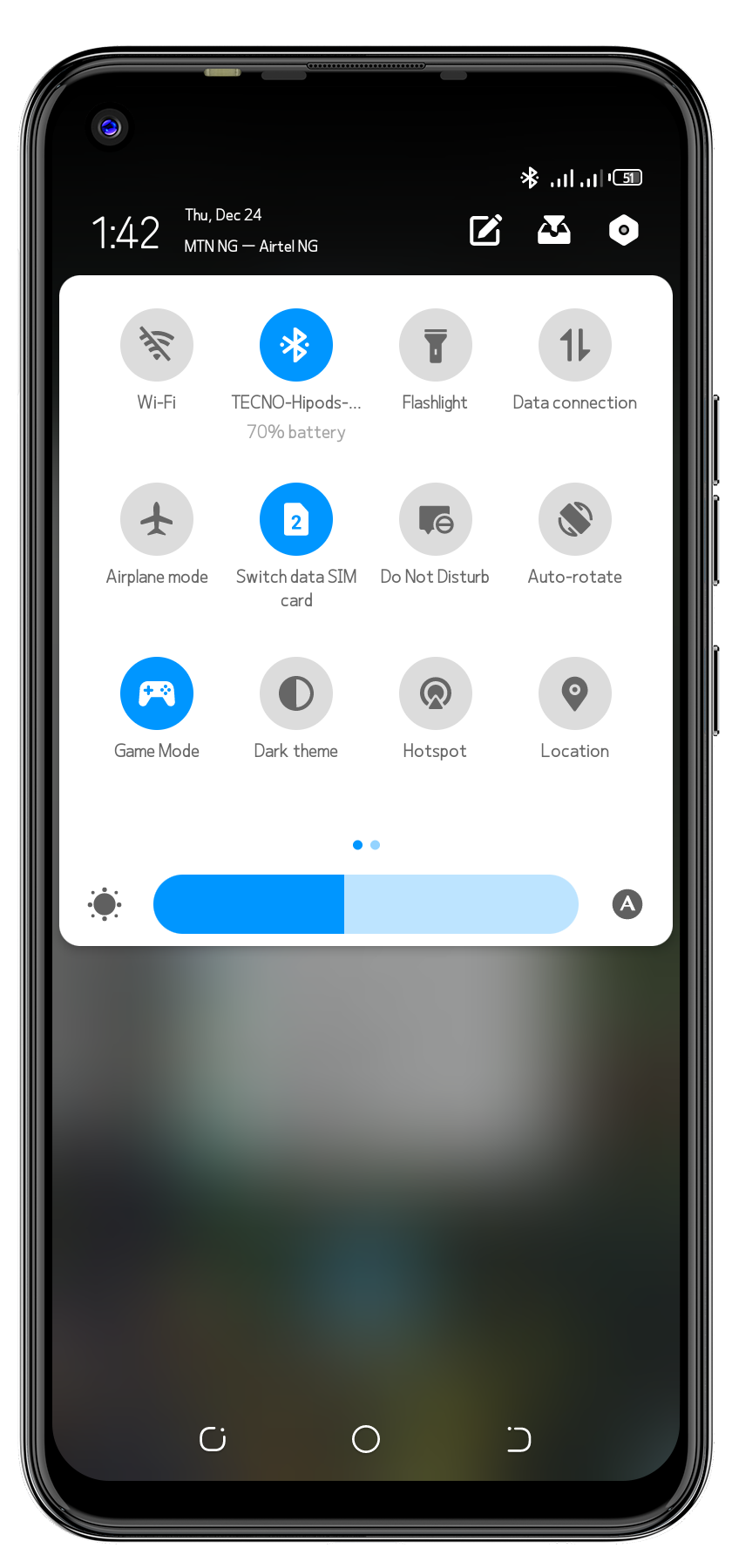 After 2 Minutes of use, the right earbud (R) was manually powered off to disconnect while maintaining connectivity of the left earbud (L) to the Camon 15. Battery display of the Hipods-H2 on the Camon 15 immediately and accurately switched to a 100%.




This seamless and accurate syncing of the Hipods-H2 in data dissemination to connected device not only speaks highly of its repute but also puts it at the best at what it does in delivering a true audio experience. An experience that extends even beyond its connectivity with the TECNO brand, as the Hipods-H2 still perfectly maintains all of its features and operations both on iOS, and PC.

Click here to see full specifications, features, and functional operations of Hipods-H2.

Leave a like or comment below and also follow me on Tspot for more.