Everyone likes taking photos, right?
And that's the reason why photos take up more and more storage space on your phone.
Is every photo important?
Actually, the answer is no! And it takes a lot of effort to choose unimportant photos.
Don't Worry, Phone Master can help you!
Only 2 Step:
Step 1: Find the Photo Cleaner at Toolbox.
Step 2: Clean the Dark, Blur, Similar, or WhatsApp Photos.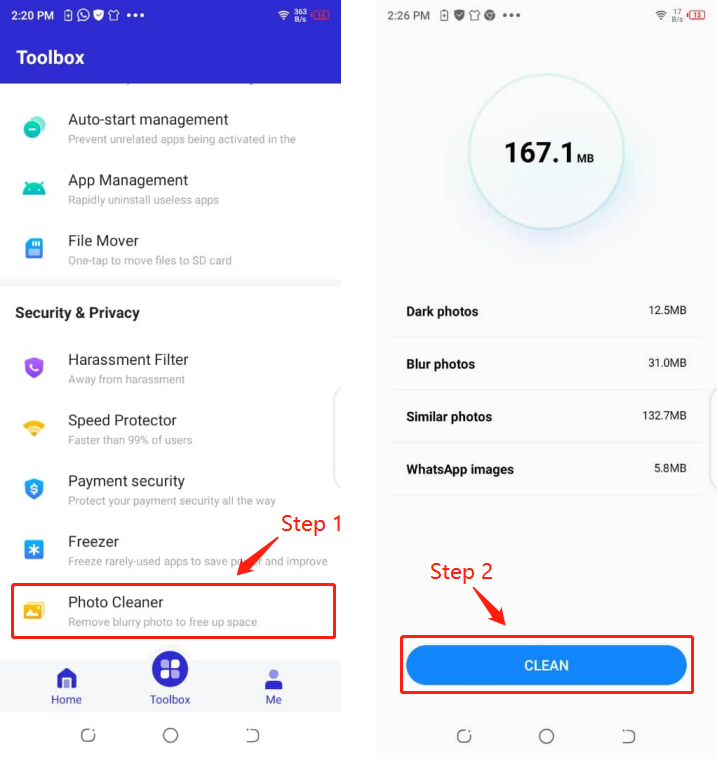 As for similar photos, we will tell you which one is the best accord to the AI.
And you can choose the others and delete them to release more space.
Please share it with your friends if you think this article is helpful!
More interesting and practical tips will be updated in the future, please continue to pay attention to us!
Welcome everyone to join our Whatsapp fan group, let us know you better, and provide you with better service!