This post was last edited by yusufaliu at 2021-4-23 12:09

Hello T-fans.

The February 5th Google Security Patch Update for CAMON 15 is now available for download. Addressing issues of vulnerabilities, bugs, and user complains, the update arrived yesterday (4/03/2021) at exactly 6:15pm. File size is 231mb downloadable via Wi-Fi or Mobile Data.

To update your device, go to settings>system>system update>online update>continue>check for update>download/resume>select either to use mobile data or Wi-Fi throughout the download process. See photo guide below.



After the download process is complete, scroll to the bottom of the page to click on "restart now".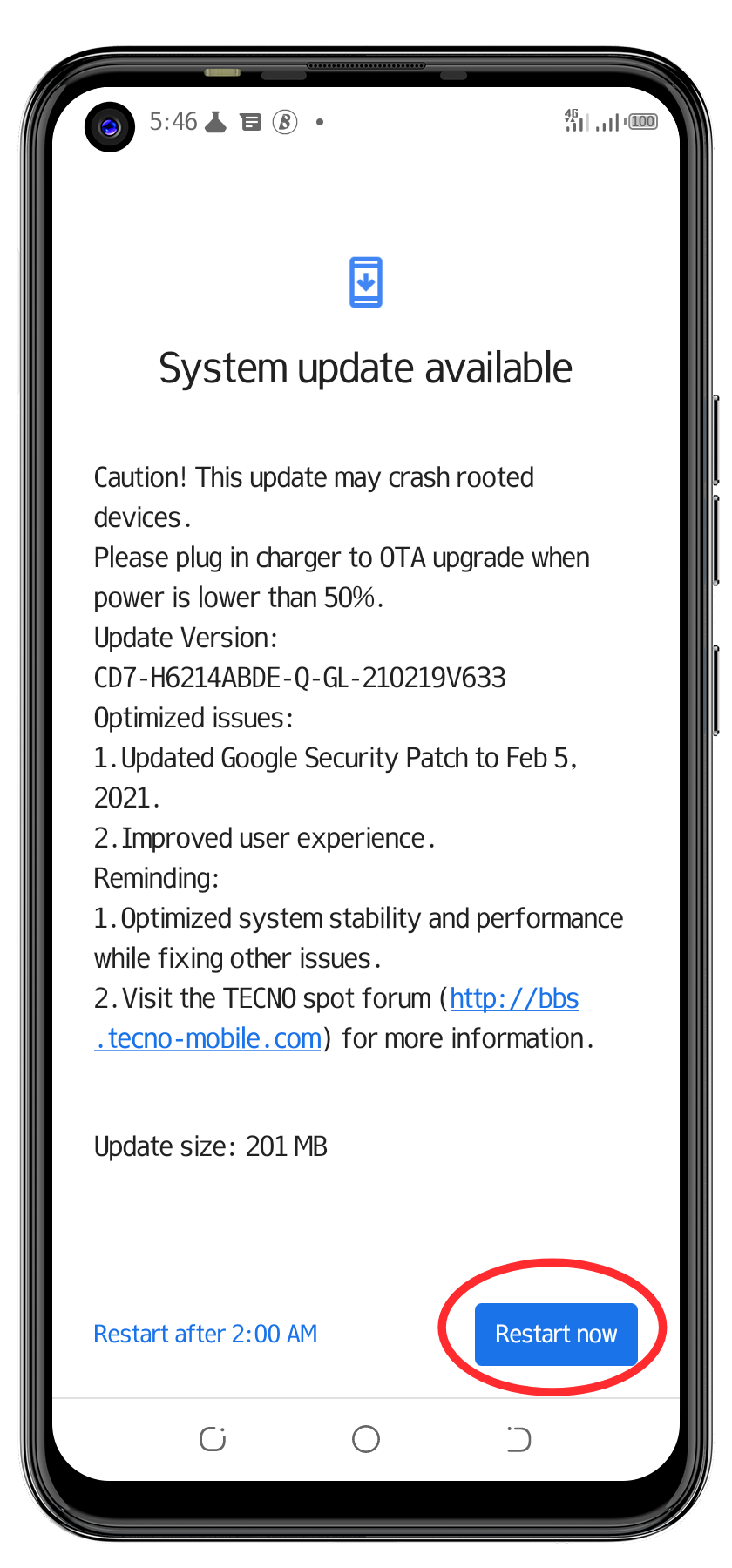 Your device will temporarily go off to return with an HIOS installation update animation.

On completion, your device will automatically power on itself to finish the Android update set up, followed by a congratulatory message of a successful process.



Ensure your battery is above 50% before initiating the update process. In a situation where your battery is below 50%, you'll not be provided the option to install the update until connected to a power source.



Leave a like or comment below and don't forget to follow me on Tspot for more.