Hello Tfans
as promised my presets are available for free download @ http://smillinggee.disha.page , open link and click on free Presets to download.

Today I'm going to show you guys how to install/save my presets on the Adobe Lightroom app.

Step 1: You need a rar/zip file extractor app, (download any from the app store) to extract the folder "smillinggee presets" and input 08155 as the passcode to complete extraction.




Step 2: Open folder in your photos and select all images and share to Adobe Lightroom app.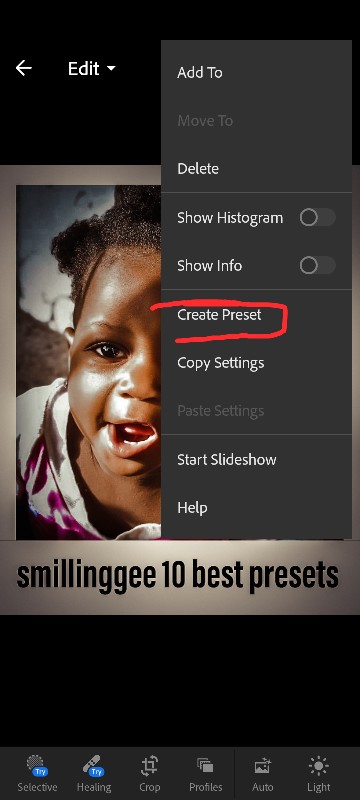 Step 3: Open the lightroom app , select the image and click on the three dots on the right corner to create presets .




Step 4: name the presets and save.

Repeat the steps for the rest images and the presets are ready for use anytime you want.

Don't forget to visit http://smillinggee.disha.page to download the free Presets