Hello T-Fans,
Have you ever been in a scenario whereby you are in a public means of transport and you realize the person next to you can't seem to get his or her eyes out of your phone? Embarrassing right? And what is more annoying is, the fact that when you try to tell them you not to peep, or you change position, they follow you.

Well, we have developed a feature that can help you solve this problem.

Introducing, the Peek Proof feature!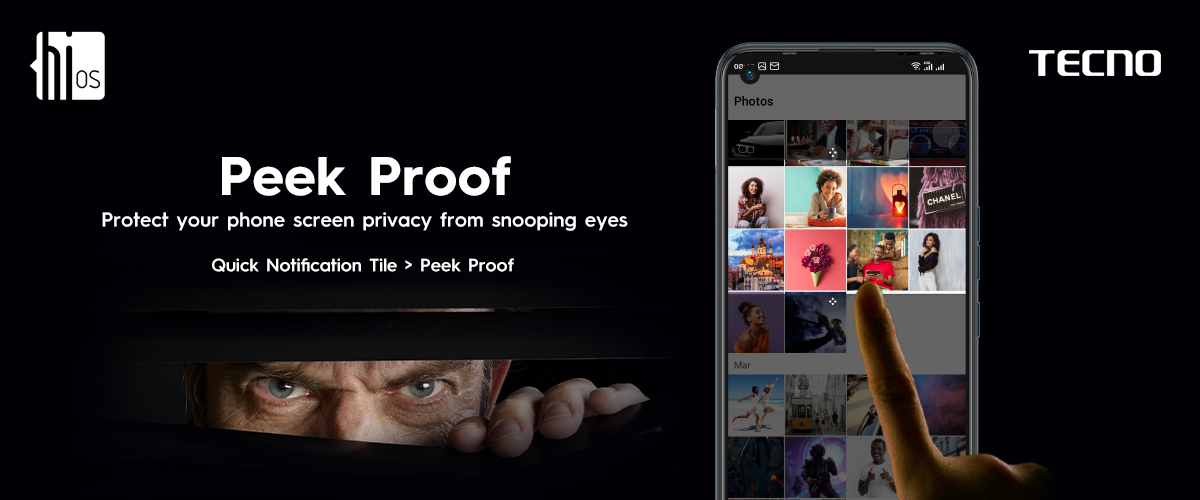 How does it work?
The Peek Proof feature introduces a tinted layer on your screen, which makes it very difficult for someone peeping into your screen to see anything. There is only a small adjustable portion of the screen available in normal light, the rest is tinted. What's more, you can increase or decrease the intensity of the tint provided on the screen.

How to activate Peek Proof?
Setting up the Peek proof is quite simple. Just swipe down the notification panel and toggle on the Peek proof icon. To adjust the intensity or size of the tint, drag the adjustable tab, left, right, up, or down.



In what other way do you think the Peek Proof feature useful?

Share with us!