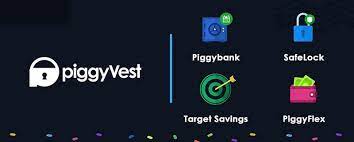 So here's an app/website called Piggyvest that rewards you with #1000 (urgent 1k...lol) for signing up and verifying your account. It also pays you #1000 too for every new user you refer! Super cool right? I'm sure your attention is piqued already and as a person that's smart and money-minded you're already doing some calculations (right?)
So here's a brief intro/background on the Piggyvest app. It's an app/website that aims to encourage you to save and invest your extra cash instead of lavishing/spending it wastefully. It's been existing and operating in Nigeria for over 4 years.

Now, how to get your own #1000( or more than that, if you choose to invite your friends too). All you have to do is sign up for an account on the website (you can download the app if you prefer) and verify your identity to confirm that it isn't a fake account. Once done, you'll be directed to do a few things like deposit a small amount to activate your account,e.t.c
And after that, your free #1000 for signing up will be deposited in your piggyvest account (you'll be able to withdraw it to your main bank account after a few days).

Ready to give it a shot? Register by clicking HERE (please use this link so I'll earn a bonus too please) and if the link doesn't work (because T-spot hasn't been working well recently), just fill in my number 08123845306 as the referral number when signing up(thanks) and if you have any questions on how to refer your friends too and make yourself more money,send me a DM here on T-spot and I'll guide you through.

If you enjoyed reading this post and wanna see more topics like it, follow me here on T-spot @Malomo King. Thanks for reading and have a nice day.