It is the statement made by 'Tunu za TECNO" Winner when shewas visited by TECNO Blue Santa and TECNO team at her home Mbagala, Dar esSalaam. Caroline, who is a high school student, won a Dstv set and a ShoppingVoucher worth to 500,000TZS after buying TECNO Camon 12.
"When I received a call, I really didn't believe itbecause I didn't expect if I could win something like this, I just bought aTECNO Camon 12 and I was told there was a Lucky draw, there were so manythings, I saw a basket had chocolate and champagne, I knew I would win it butthankfully I won a big, thank you so much thanks to TECNO" said Carolinesmiling.
Despite being handed a Dstv set, Caroline accompanied withher mother and they were taken by TECNO forshopping in the popular Super Market 'Game Supermarket' located inside MlimaniCity, Dar es Salaam where she made purchase of various goods worth to500,000TZS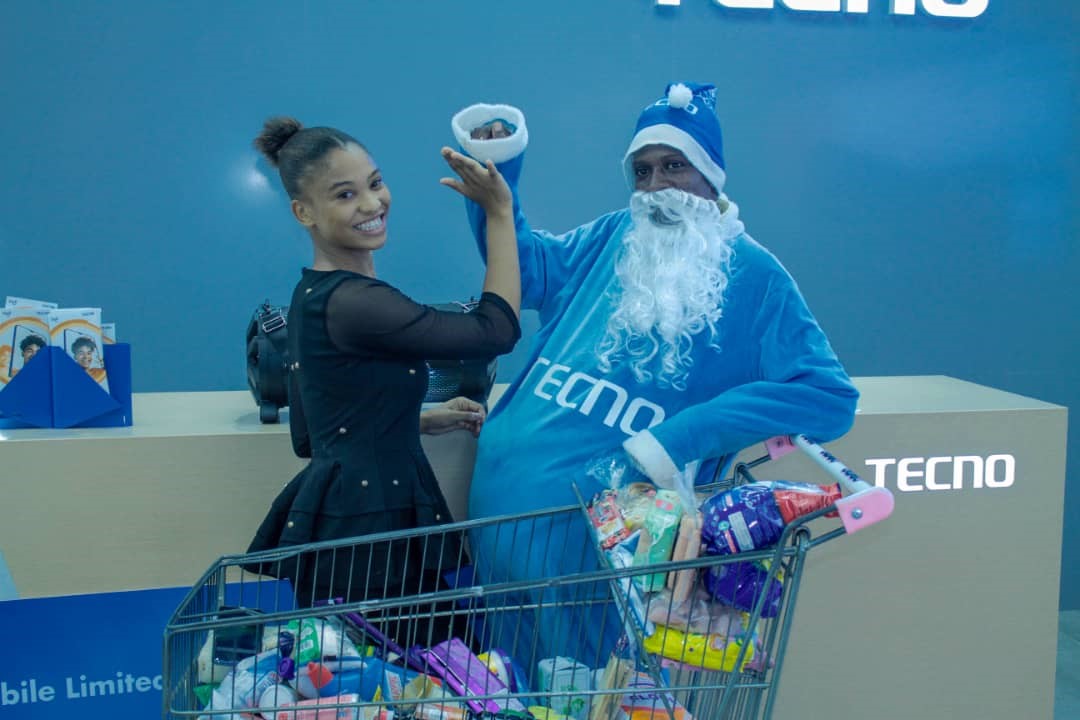 For her side, Caroline's mother thanked TECNO for giving thegifts to her daughter.
"We are very happy! We thank you for the gifts." SaidCaroline's mother.
On the other hand, TECNO Tanzania Sales Manager Ms. MariamMohamed, said the gifts are for anyone who buys the TECNO Spark series and theTECNO Camon series can walk out with Dstv set as well as a Shopping Voucherworth to 500,000TZS.
"I would like to tell Tanzanians that our promotionsare still going on in different regions throughout Tanzania in this wholefestival season, visit our promotional shops and buy Spark 4 series or Camonseries and you will get a chance to win Dstv set and Shopping voucher worth to Fivehundred thousand Shillings " said Ms. Mariam.

This Luckydraw that was held on Saturday of December 14, had other Shopping voucher winnerswith the value of 300,000/= each from Arusha and Mwanza and all were taken toSuper Markets for shopping different goods worth to Three hundred Thousand Shillings.

Rahma Khamisi was taken from home her home Mecco Mwanza toNono Super Market for purchasing different goods worth to Three hundred ThousandShillings while Joyce Lema from Arusha was sent to Shoppers Super Market to buyvarious goods worth to Three hundred thousand shillings.