Ever since the emergence of COVID-19, the net has been buzzing with misinformation. The world is not only dealing with a pandemic at the moment but an infodemic as well. Facebook and twitter has been hit the most with these and the companies are seriously putting in place strategies to address these. It appears nothing is happening on whatsapp with regards to that because that is where these false informations are constantly dished out massively on a daily. And if you live in Africa, especially Nigeria, it is very difficult to have missed any of it. So here's a compilation of some of these making rounds.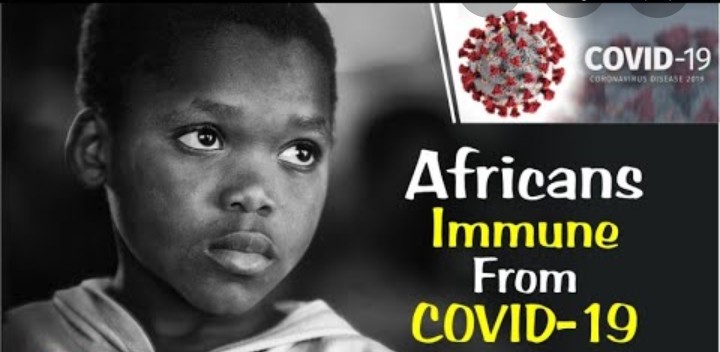 (1) AFRICANS ARE RESISTANT TO COVID-19: I don't know where this came from and why some people chose to believe it. There's a video on youtube where some africans (I can't say which country precisely) were heavily celebrating and partying reason been for this. This is so not true. We are dealing with a war between a novel microbe and humans and with the amount of celebrities we've seen tested positive to the virus shows you it has no respect for age, race or class. It has gone pass europe and asia to african countries so why would you believe simply because you are black enough and have lived in africa your whole life makes you different and immune to something that is new to human history? It is a novel virus never experienced before by the human body which can cause our immune system to sink into chaos known as cytokine storm where one's own immune system goes berserk thesame way you would react when confused. And when this happens, our body becomes our own enemy.




(2) DRINKING ALCOHOL CURES COVID-19: Ok this one is very funny because am sure a drunkard somewhere made this up as an excuse for his drinking attitude and while at the table with his alcoholic friends they all agreed is the only way to be a respected alcoholic in the society. And then boom, more drinkers joins the alcoholic club, even the complaining wife is now buying alcohol for the whole family as a cure for COVID-19. Incase you still believe alcohol cures COVID-19, then you need to know that the death toll from consumption of toxic alcohol as a cure for COVID-19 in Iran rose by 65 on Thursday, bringing the total to 180 in nearly two weeks, as reported by a local news media.




(3) NIGERIAN PREACHER FIGHTING CORONA VIRUS: An evangelical preacher who claims he can cure the virus has also been the subject of disinformation. Stories about David Kingleo Elijah, from the Glorious Mount of Possibility Church started spreading online after a video of him saying he would move to China to "destroy" the virus was uploaded on YouTube and shared on other platforms.
"I am going prophetically to destroy coronavirus. I am going to China, I want to destroy coronavirus," he says in the video. A few days later, reports appeared in blogs alleging that he had travelled to China but had been admitted to hospital after contracting the virus. The blogs refer to the pastor under a different name - Elija Emeka Chibuke. The photo used to show him in hospital is actually a photo of Adeshina Adesanya, a Nigerian actor popularly known as Pastor Ajidara, who died in hospital in 2017.




(4) DRINKING DETOL CAN CURE COVID-19: An image of a bottle of Dettol, the well-known disinfectant used to clean surfaces, has been widely shared on social media in Nigeria and South Africa with people noting that the label says the surface cleaner is effective against "human coronavirus". In Nigeria, the message that has circulated on WhatsApp is "Wow! We'll share! Imagine Dettol can help in fighting Corona virus and we're ignorant of it. It's written on the container." Several of the most widely shared posts were in South Africa. Someone wrote: "Apparently Dettol can treat the virus." However, Dettol has not been proven to kill or treat the new coronavirus - officially called Covid-19 - although the use of surface cleaning solutions such as Dettol are recommended to reduce the general spread of infections. In a statement, the company said that their disinfectant has not yet been tested against the new coronavirus but says their products " have been found to be effective " against other known coronaviruses affecting humans (such as Sars-CoV).




(5) BATHING WITH SALT PREVENTS THE SPREAD: Okay uhmmmmmmm, if you are a Nigerian, it is no longer news we were able to get rid of Ebola by unanimously waking up at 5am to bath with salt water ( that's what some people believe) and quite a lot of people are still keeping this tradition that came into been during the Ebola crisis. I really don't know how Nigeria as a country escaped Ebola but I don't think bathing with salt was a reason. I think we all just wanted to be tasty Nigerians that day ( LOL). A lot of people ended up at the hospital with skin burn, irritations and all forms of skin related problems after the salt bath. There was even another during that time saying kolanut is a cure for Ebola. Families were buying sacks of it, forcing it on all family members as desert during meals.





No matter what we've heard or seen, misinformation is there to always make sense of things or fill in the voids. It is one of human strategies of avoiding panic.
We are constantly seeking for meaning to our lives and misinformations are there to always fill in those voids in this case where our medical system has left empty. We need to understand that this is something new we are dealing with. And we are trying to solve it the same time as we are trying to understand it. Balancing both is difficult for medical operatives. Their resources and energy have been stretched out thin. We need to give them time to make meanings of the situations and provide feedback because they are the expert. Be open to all informatons but make sure your source is authenticized. Let us know on the comment box the misinformation on COVID-19 making waves in your country and don't forget to follow me on Tspot aswell.