This post was last edited by kaleb at 2020-3-24 09:26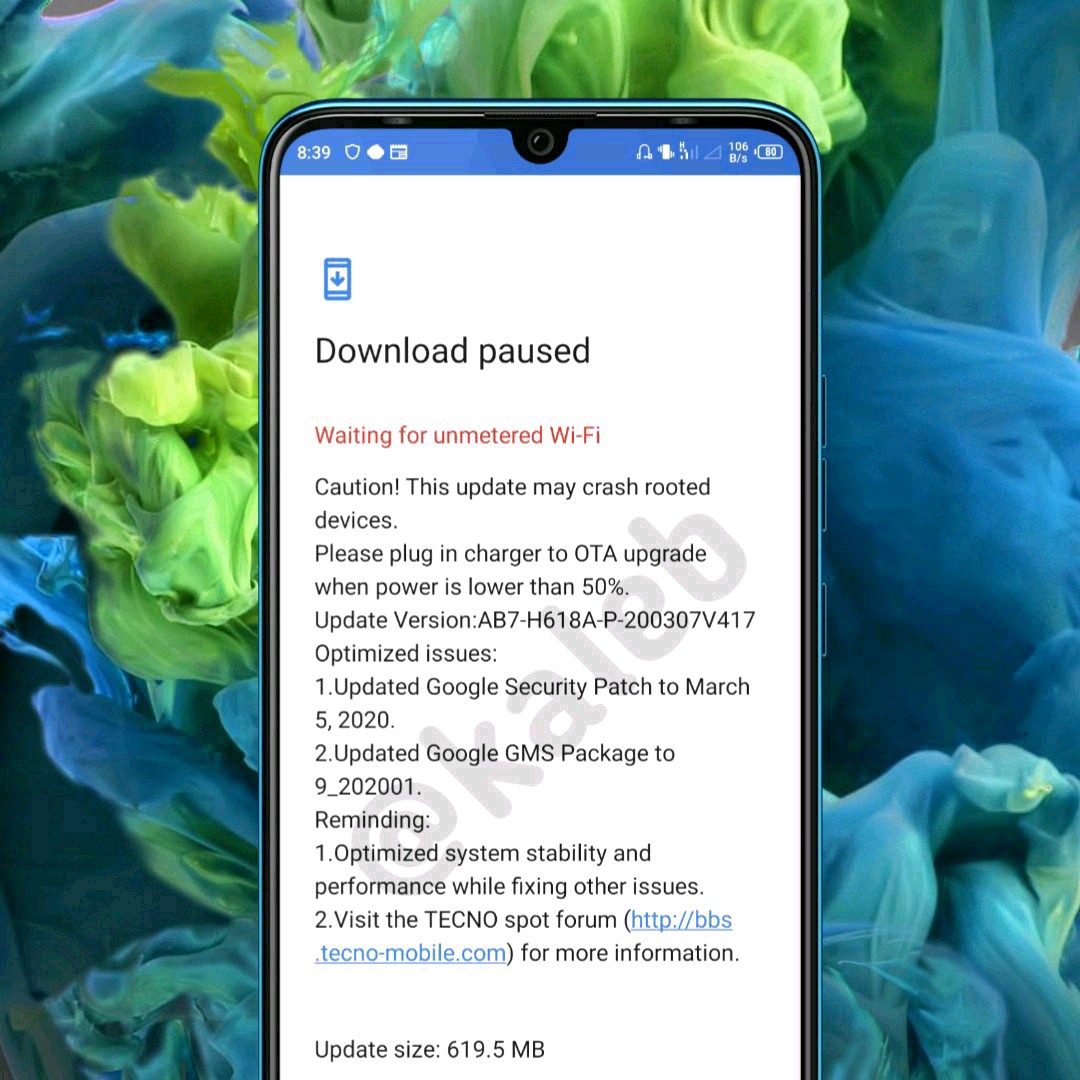 Hello guys, I just got an OTA Update notification on my Phantom 9. it contains a security patch for March 5, 2020 and updated Google GMS package.

The update is also said to optimize system stability and performance while fixing other issues.

Please I'll like to know if anyone has installed this update and also if this update is stable.

Thanks.