Dear T-fans,
We are thrilled to announce that 10 pieces from Valentine's Day Original Wallpaper Contest joined the Mobile Wallpaper exhibition at TECNO headquarter.
Check out if your piece is here!
The meaning of art lies in constant innovation,
And the charm of art lies in giving people unlimited imagination.
May T-fans work stimulate your unlimited creativity and endless pursuit of visual aesthetics.
Love is in the air
Love & Peace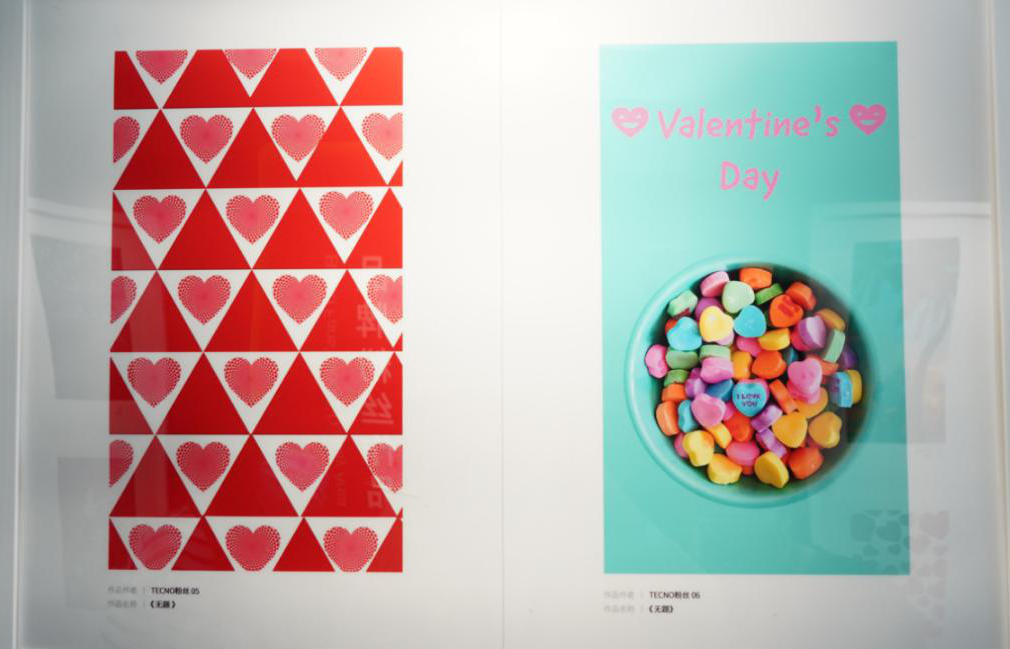 Thank you T-fans!
If you want yout art creation to be exhibited and admired by thousands of T-fans, come and join our May photography contest!