Hello T-fans.
There's never been a better time to get into Android apps, as Google Play store has exploded in recent years with a proliferation of titles that can cater to your every need. The problem is: there are just too many of them, even with Google's Play editors choice, featured, best selling, top paid & top free categories there to help. You may choose to go through the list or read the reviews but the easiest/best way to find top quality apps is to have someone else do the searching for you. Here is a list of 10 must have android apps on your Tecno device.
Tspot
: Shalltry's group Tspot takes the lead on our list of must have apps on your android device. Created to bridge the gap of communication between manufacturers and end users, Tspot gives you access to first hand information from the brand, the latest and the best on android world, entertainment news from africa's largest music library (boomplay), sports and the recently included 'health' which keeps you updated on the latest happenings regarding the pandemic (Covid-19). It also presents an apportuinity to interact globally with other Tecno users where you can share ideas, get quick answers to complains, make suggestions that helps the brand better serve you and the best of them all is the fact that every of your activity on the forum gets a reward, giving you the opportunity of winning Tecno branded gifts and many more.
Phone Master
: And again, another banger from Shalltry group. Phone master prides itself as the best phone manager. It is an applocker, data manager, junk cleaner, speed booster, CPU cooler and battery saver. It also comes with an in-built antivirus that keeps your device free from threats.
Google Chrome
: Android's most popular web browser, chrome, brings many of its PC features to mobile. It is a fast, easy to use, and secure web browser, bringing you personalized news articles, quick links to your favourite sites, incognito browsing, data saver, Google Search, in built Google translate and many more.
Adobe Acrobat Reader
: You must have seen this on PC, you'll be surprise to know it has a mobile version which stands as a default choice for quite a lot of android users. It features annotation, note taking, data entry for forms, electronic signature, cloud storage support, support for DRM, bookmark & hyperlink support, with a subscription option that offers more.
Adobe Scan
: Adobe scan is a free document scanning app from Adobe, with integrated OCR technology to instantly recognize printed text and handwriting. The app turns almost anything, be it receipts, notes, documents, photos, business cards, whiteboards etc into Adobe PDF with content you can reuse from each PDF and photo scan.
Aldiko Classic
: Aldiko classic is an EPUB, PDF and Audiobook reader compatible with Adobe DRM (ACS) and OPDS. It features a fully-customizable reading experience with advanced library management system and in-app catalog with both best-sellers and free classics. The premium subscription helps you unlock more of its features including the support for TTS (Text To Speech).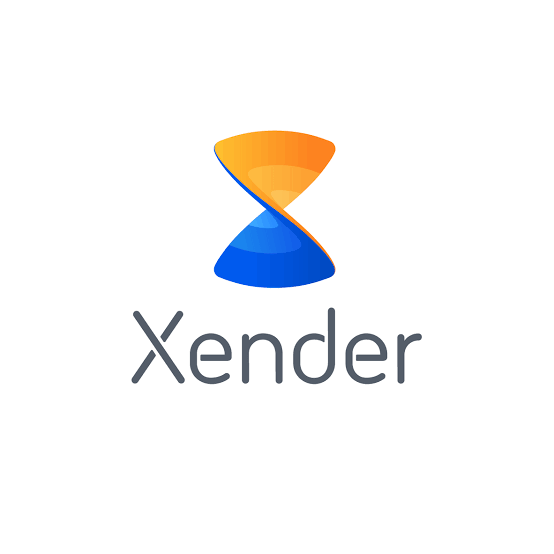 Xender
: The name "Xender" is not new to android users. There was a time it comes preinstalled on Tecno mobile devices with the name "Flash-Share" but what we have now as a substitute for this coming in preinstalled is the app "Xshare". The app helps you send large data of files at an amazing speed. It is one of the most popular android apps with over a 100 million plus downloads on playstore. It also features cross platform support (Android, IOS, Tizen, Windows, PC/ Mac), video to audio conversion, status saver (whatsapp, facebook & instagram), file manager, phone data replication (old to new) etc.
MX Player
: MX Player stands as of today one of the best media players available on a number of platforms, most notably Android. It supports almost every video format you can think of long before other media players operating on android thought of doing so. It also supports hardware acceleration, multicore decoding, gesture control, kids lock and support for a large variety of subtitle formats. The recent update to the app comes with file sharing, whatsapp status saver, full fledged audio player etc.
Tubemate
: This is one of the most amazing android apps I have ever used. Tubemate lets you download media files from popular sites like youtube, daily motion, instagram, facebook, twitter, youku, vimeo, metacafe, nava tv etc either as video or audio format. It's far far better than the site
savefrom.net
, a popular video download site. Tube mate offers you far more than any app of its like.
B1 Archiver
: This is an easy to use app to open ZIP, RAR and other archives. It is an all-in-one archiver application able to decompress ZIP, RAR, B1, as well as 34 other formats. You can create password protected ZIP and B1 archives, extract multi part RAR and B1 archives, browse archive files without extraction, carry out partial extraction (extract only selected files without decompressing the whole archive), open password protected B1, ZIP, RAR, and 7z archives. The Pro Version removes all ads.
There are some other amazing must have apps out there, some of which now adays comes preinstalled on android devices (whatsapp, messenger, twitter, instagram, facebook, gmail, wps, boomplay, files by google etc).
If you have used any of these apps or have any you would like to add to the list, share with us your thoughts in the comment box and don't forget to follow me on Tspot for more.
See also