Hello dear Tecno fan's, I'm back with another episode of tips and tricks ,by learning and using this tips and tricks you will use your phone by simple way .So Just follow my profile I will give you this tips and tricks knowledge time to time ,so without wasting time Let's start!


1.See your notifications even after clearing them:

Have you cleared all your notifications without seeing them? There is a very simple way to see them again. Go to widgets, grab the "settings shortcut" on to your home screen and select notifications there. Now you can see the Notifications shortcut on your home screen. Now open it and you can see all the notifications. Path is Widgets > Settings shortcut > Notifications.



2.Get detailed information about phone status:

We can get the detailed statistics related to our device like phone information, battery information, usage statistics and Wi-Fi information by just dialing *#*#4636#*#* This is a handy USSD to get the details about battery usage, DNS check, Ping, Application time, usage time and so on.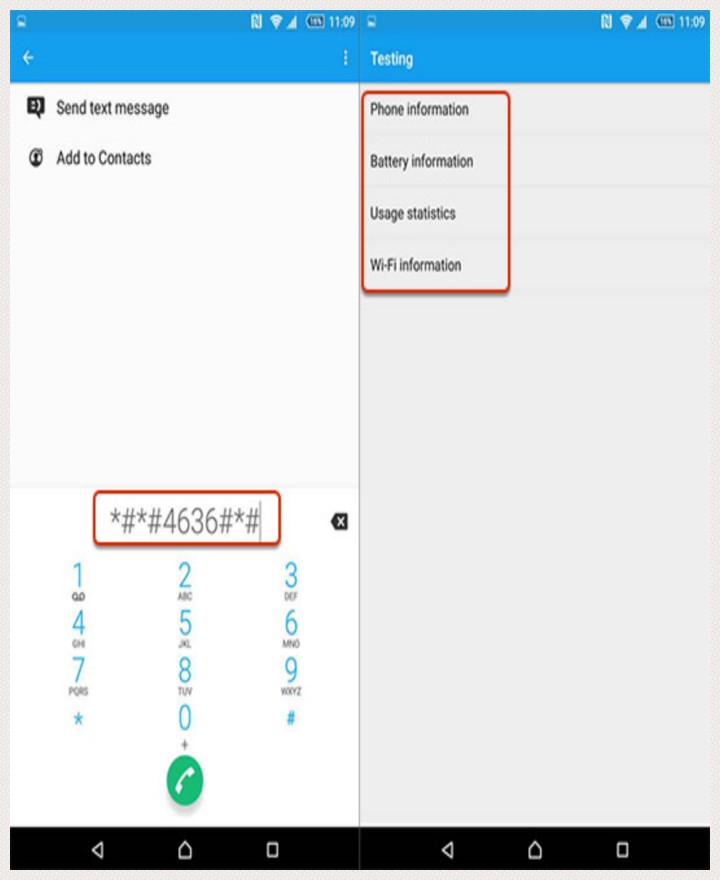 3.Hard Reset and Factory reset your android phone:

Warning : Don't try this trick for testing purpose, until you are not sure.

Android phone can be formatted in two ways: a) Factory reset: In factory reset, your phone is being formatted to factory level. Means all the settings will go by default and all the internal data will be deleted. To factory reset a phone dial *#*#7780#*#*. b) Hard reset: To hard reset a phone dial *2767*3855#, this will delete all the data (including internal and External SD data) as well as settings of android phone. Don't try this code for testing purpose, until you are not sure. It will not ask for any confirmation.





Read Also:

How to fix OTG connected PopUp error


How to transfer Facebook photos to Google photos

Different Numbers Written On Memory Cards Explained

How To recall sent email in gmail