Hello T-Fans,




We recently made an addition to the line of our budget-friendly smartphone TECNO Spark Series. TECNO Spark 5 Pro comes in two (2) variants, but unlike its direct successor, TECNO Spark 5 Pro comes with major improvements.




TECNO Spark 5 Pro comes packaged in an elegant rectangular box, with the 'TECNO Spark 5 Pro' inscription boldly engraved at the top of the box, and directly below the inscription is a gold sticker which displays both the RAM and Storage of the device and all of this is within a 3D rendering of the device, which displays it's 6.6" HD+ Dot-in Display.




Taking off the device protective seal, and upon unboxing, we are greeted with the device, taking out the device, and gently pulling out the enclosing, we will find its accessories which consist of; A Customized TPU Silicone Clear Case, Warranty Card, Sim Ejector Pin, Charging Brick, Micro USB Cable, and A Pair Of Earphones.




Taking a closer look at the TECNO Spark 5 Pro in all of its glory, it doesn't give off the 'Phablet Look' like it's direct predecessors, but on a hands-on, it gives off this really unique premium, and light feel. At the device rear, we have got the 16MP AI Quad Rear Camera, Quad Flash, And a Fingerprint Reader.




The bottom of the device spots a really Classy and Premium build. (From the far right to the far left) we've got the; Speaker Grills, Micro USB Charging Port, Microphone, and Earphone Jack.




At the right side of the device, we have got the; Volume Rocker Keys, and Power Button, while at the left side of the device, we have got the; Sim Tray Eject Hole, The Sim Tray that houses the Dual Nano Sim, and An SD Card. The Sim Tray can only be accessed via the Sim Ejector Pin.




The top of the device screen, (from left to right) spots the 8MP Dot-in Display AI Selfie Camera, Dual Flash for a low light selfie, which also doubles as a charging led light, Speaker for calls, and An Ambient Sensor.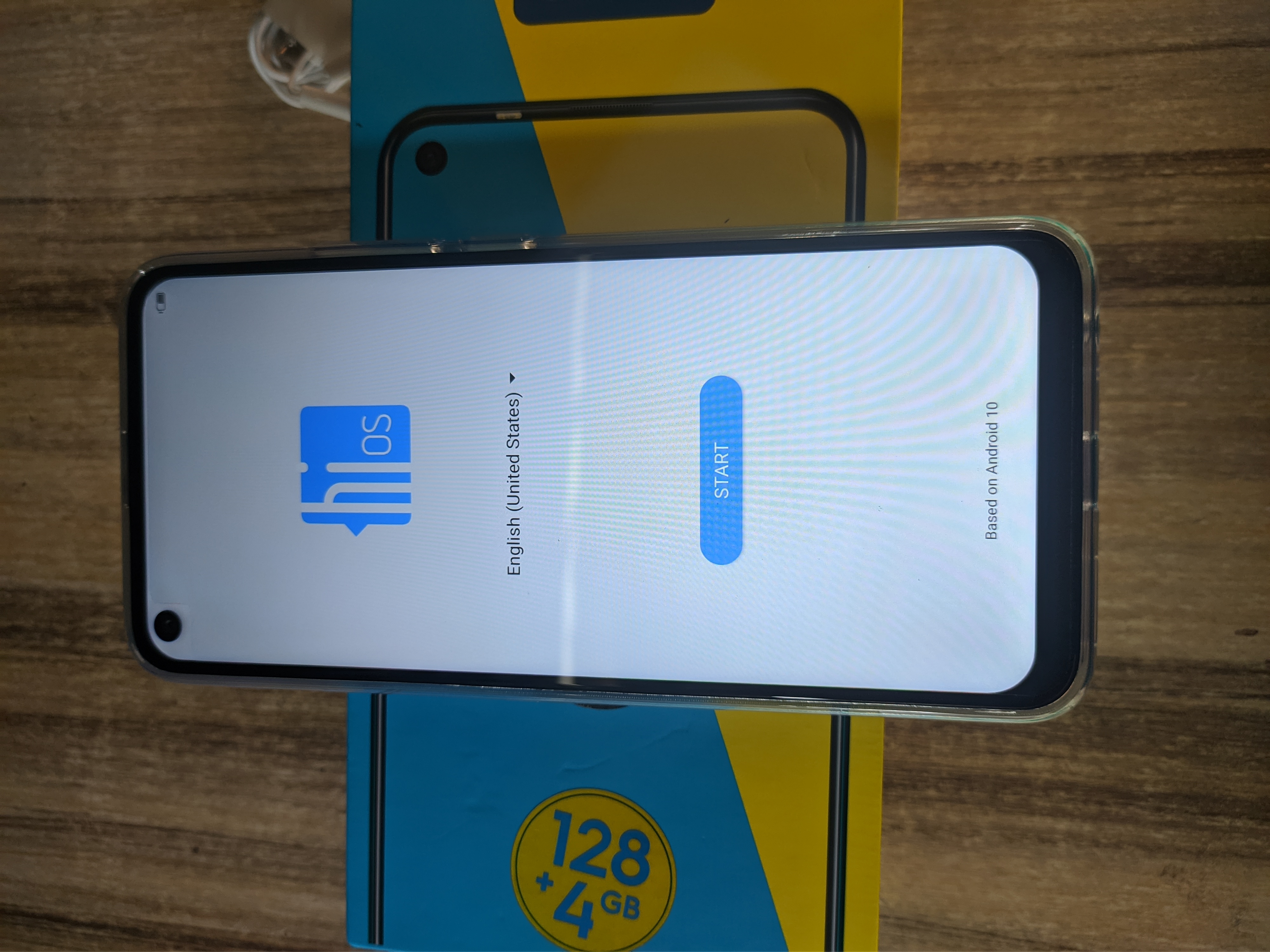 TECNO Spark 5 Pro comes out of the box with Android 10 Q, based on HiOS 6.1.0. Setting up the device was so swift and seamless.

Kindly share with us via the comments section below, your most favorite features on the TECNO Spark 5 Pro.