TRENDING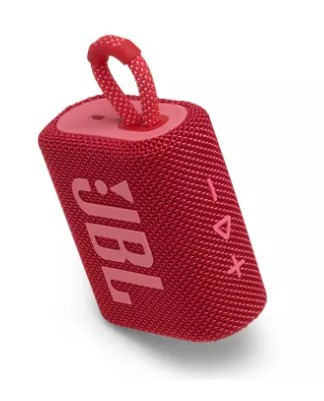 JBL Go 3
JBL's newest soap-sized speaker sounds good – but the finish and battery life won't wash with today's class leaders

SPECIFICATIONS

Dimensions: HxWxD (cm): 8.8 x 7.5 x 4.1 | Power: 4W | Features: Water/dustproof IP67, Bluetooth 5.1 | Connections: USB-C

Reasons to Buy
Sensible treble
Fuller bass
More volume
Reasons to Avoid
Poor battery life
Not very durable finish
Today's Best Deals
US$39.95
VIEW AT MICROSOFT US
Check Amazon
The diminutive soap on a rope-styled Go 3 features Bluetooth 5.1 instead of 4.1 plus a maximum power output of 4.2W, up from 3W in the Go 2 (listed below). The one specification that hasn't changed, though, is the Go 3's stamina. It takes 2.5 hours to charge fully, and you can still only get five hours of playtime from it from a single charge.

Advertisement

If you can live with this, there's much to celebrate in the sound department for this money. The extra power and overhauled design have resulted in some solid sonic enhancements, and aesthetically it's perhaps even cuter than the original. We gave it five stars for sound. Will five hours get you through a day at the beach or a lazy picnic in the park though? Probably best to take a wireless charger.