Hello T-Fans.


Music, they say, is the universal language of mankind expressed in the harmony of sounds, adding colours to the air of the moment. And the colour you choose to paint every moment is determined by what you choose to listen to. And because we understand the importance of how personal this experience can be, we've designed something that embraces the uniqueness of what you choose to listen to, the TECNO Square S2.






With intelligently designed hardware and expertly engineered sound quality, the TECNO Square S2 strikes a good balance between vigorous bass effect and clear voice quality.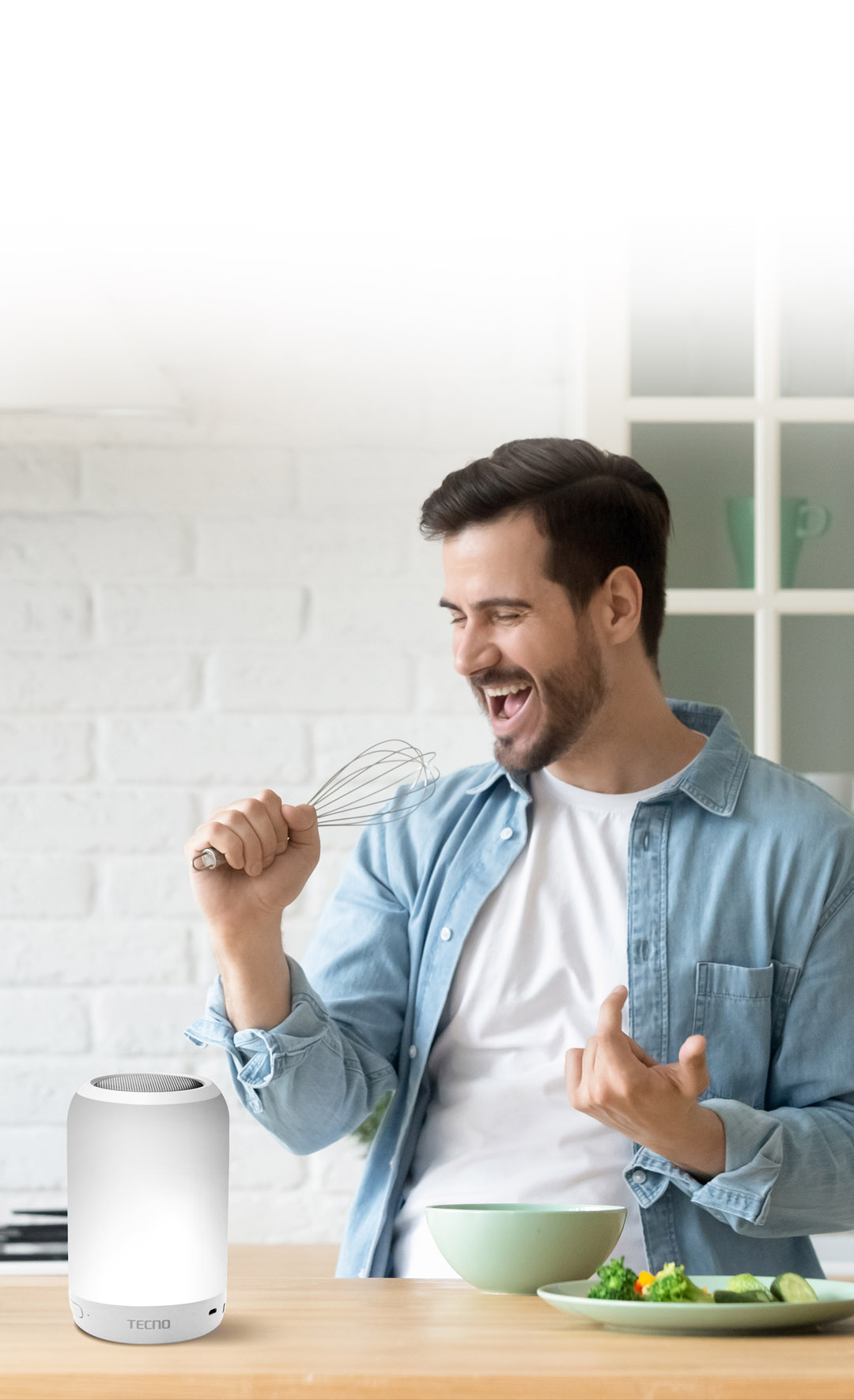 And with its 360° colorful led light, setting the mood of every moment in sync with the rhythm of your playlist, the TECNO Square S2 adds beauty to every sound.






Extending music playtime, the TECNO Square S2 comes with a long lasting 2200mAh battery capacity, giving you 11 hours of listening pleasure of your favourite songs.






The TECNO Square S2 allows connectivity via multiple modes such as TF card, USB Flash Drives, etc. The TECNO Square S2 also supports Dual Speakers Pairing, which allows you to connect two different Bluetooth audio speakers to the TECNO Square S2 at the same time so as to enjoy surround stereo sound effect.






Housing a state-of-the-art Bluetooth V5, the TECNO Square S2 sync quickly and seamlessly with 99% bluetooth-enabled devices providing uninterrupted long distance connectivity.






The TECNO Square S2 is now available in official retail stores nationwide. Leave a like or comment below and don't forget to follow us on Tspot.