Hello T-Fans, in light of the global pandemic currently going on, coupled with the lockdown, so many people are practicing social distancing and self-isolating themselves. Work-from-home have become a norm, while meetings are now alot easier than they used to be. Now I know there are loads of video calling applications out there, however video conferencing required a little extra from consumer level video chats.

To accomplish this you will be needing an application that can support a handful of people, also, this application has to be reliable and stable for business meetings over a long period of time without it crashing. There are a pretty good options in the web, but today I will be providing you with the best five video conferencing applications.


The Best Five (5) Video Conferencing Applications For Android
>> Skype

The s so happens to be a pretty decent solution for small teams and businesses. This video's conferencing application supports video calls with up to twenty five (25) participants. It's also completely free as long as everyone has Skype. You can ring people in without Skype, but that does cost a little bit of money. Skype is having a bit of an identity crisis. It wants to be hip and relevant, but it also wants to be decent software for stuff like this.

It manages to do both, but it might be a little too colorful for professional types. Still, 25 participants on a solid video connection makes it one of the best and cheapest options for video conferencing apps in it's league.

>> Hangouts Meet


Despite the fact that Google gave up on this consumer app, it has managed to thrive as a business software. Hangouts Meet is a free service within Google's G Suite software. It supports up to fifty (50) participants with above-average video and audio quality. It also syncs with Google Calendar and comes with some additional video conferencing features.

This is the obvious option for businesses, schools, and environments that already use G Suite. It might even be good enough to consider G Suite for your business. However, Hangouts Meet and G Suite requires locking yourself into Google's ecosystem whereas most of the other apps on this list are standalone services. It's just something to consider though.

>> Zoom Cloud Meetings



Despite the fact that there has been some 'Breach of privacy allegations' against this app. This so happens to be another very powerful and effective option in this space. The zoom Cloud Meetings application supports up to a hundred (100) concurrent participants in a single meeting. That's an impressive number. Additionally, it comes with audio-only, video, and text chatting. The free version is limited but functional.

The subscription prices are surprisingly reasonable for how many participants you can get. Some other features include phone call support, webinar and presentation features, and more. The UI is a bit clunky, but the video quality and stability are quite good. This is one of the best and most stable video-conferencing applications.

>> Cisco WebEx Meeting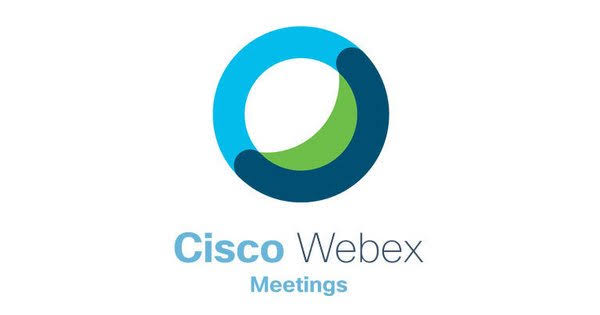 This so happens to be among the biggest video conferencing applications. It is pretty popular with business users and the app has some decent features. That includes joining a meeting with a single tap, customizable video layouts, and you can schedule meetings directly from the app. The video quality was decent and stable during our testing.

The app itself is a little clunky. Most complaints include the occasional login issue, minor audio issues, and the app's clunky UI. However, it should work just fine for most use cases. Pricing varies. You may need to contact Cisco for more accurate pricing.

>> GoToMeeting



This so happens to be a new and very popular video conferencing application, it supports up to fifteen (15) participants in the lowest subscription tier and 25-125 in the higher tiers. The app supports audio calls as well as video calls. Some of the other features include a Material Design UI, calendar syncing, a text chat in every meeting, presentation features, and more.

The video and audio quality are above average with this one. However, it's twenty-five (25) participant maximum is a little on the low side. This is great for small businesses or small teams within a larger business.

If there are other great video-conferencing applications I missed, pls do let us know in the comment section below.