Deficiency of crucial nutrients can cause damage to health, and nowadays unbalanced diets kills more than smoking.



The fact is that most of these foods you include in your diets for their nutritional benefits could also be destroying your body without you noticing. For instance, fresh juice are taken in place of soda and other drinks for health benefits, but the fact is that fresh juice can increase your chances of having diabetes.



So, below is a compilation of five(5) foods that are killing you really slowly, just like smoking.

1. White bread




The white bread is made from refined grains. Refined grains is deficient in fiber and healthy nutrients, and note that this fiber is what adds to an healthy weight, moderate blood pressure, and a lower risk of diabetes, amongst others. Since white bread doesn't have all these healthy benefits, you may be killing yourself without knowing.

So, it is better to take bread made from whole grains.





2. Cereals.






The fact that cereal is a quick and simple solution to a healthy and nutritious breakfast doesn't actually mean that all cereals are good for you. Most cereals are made from refined grains, and during their production they lose a vital quantity of fiber and other vital nutrients that help you stay fit and healthy. In addition, a significant quantity of sugar are added to them during processing to taste better to kids.

However, too much sugar intake whole-grain cereals or oatmeal.





3. Fresh fruit juices.






Generally, fruits are regarded as a required food for a good diet, and people often take it in form of fresh juices. Note that, a fruit in it's liquid form has lost most of its healthy components like fiber that plays a vital role in the prevention of Obesity, Diabetes and Heart Diabetes.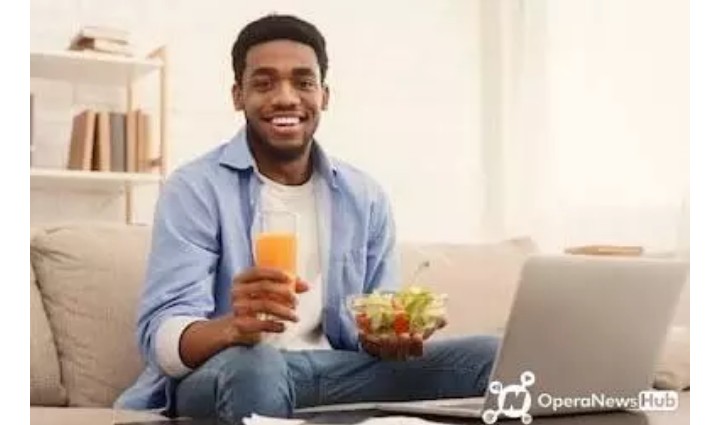 Also, an unchecked intake if fruit juice might be harmful to your health because you are taking a lot of sugar. As a matter of fact, certain Fruit have the same amount of sugar as a full can of cake.






4. Fat-Free Foods.






Fat-Free Foods was medically okay until manufactures began to replace healthy fats with processed sugar in other to maintain the natural flavor level of the product. So, it was like you were practically eating sugar.

However, it is better you go for diary goods which sufficient in healthy day and protein. These food include; Cheese, Yougurt, Whole eggs etc.






5. Farm-bred Fish.






You must always find a reliable source of buying farm-bred fishes. Although, farm-bred fishes are good source of healthy fatty acid that can assist in reducing stroke and heart related disease. We should know that the make-up these fishes is highly dependent on what they eat while growing up.

Some of these fishes contain some chemical additives that the farmers used in making them grow fast and, these chemicals could be harmful. Hence, always ask where your barbeque amd pepper soup seller got her fish from just to be safe.

I'm conclusion, these foods should be avoided or reduced as much as possible because they kill just like smoking (slowly).

Thanks for reading.

From Opera News Hub